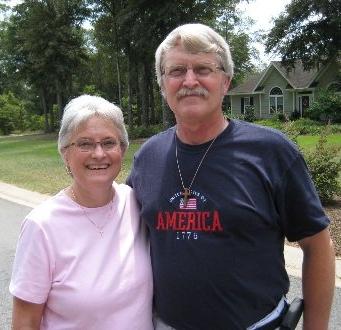 Finding Happiness
No matter how hard we try, we will not find happiness in this world. We may think that having millions of dollars will make us happy. We may believe that owning mansions in every state would put us in a place where we have no fear. It's been said that no matter how much money we have, we want just a little bit more.
But money and things never make us happy. It's not going to happen. Oh sure, there is always that temporary feeling of "wow. Look what I have!" New cars look and smell good!
But after the 3rd or 4th payment the happiness fades away. We are driving a used car; yet making new car payments. And this will go on for another six years or so. The car loan will probably outlive the car.
And the disappointment of spending so much money on a used car becomes so overwhelming that we go to the car dealership and we will trade this car, that once made us so happy, for another one that will make us happy again. Do you see the vicious cycle? We've all been there and done that.
The way to find true happiness, however, is not to have what we want, but to want what we have. Contentment leads our way to happiness. It takes us to an entirely different playing level.
Happiness can also be felt when we know we are loved. Maybe you don't feel loved today. But know this, Jesus loves you so very much. And He wouldn't leave us for the world (He already owns it all anyway.)
Giving God control and placing our burdens on His shoulders will bring happiness. So for today I will find happiness. I will give God everything that I once considered mine.
I'll allow Him to be the joy giver that He wants to be.
Do you want to be happy today? If so, don't go car shopping. Call on God and let Him have full-control of your life.
And then decide to be happy. Show kindness to someone else today. Forget the new car smell and think about the feeling you can have when God comes first in your life. New cars wear out, but God will be with us forever.